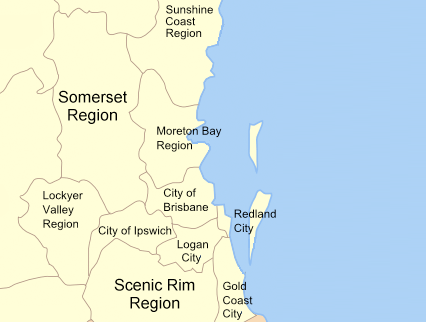 Now Installing in the Greater South East Queensland Region
This map outlines the general areas where we will install carpet in South East Queensland however these areas are quickly expanding and we will hopefully be able to provide our full supply & installation service to all regions shortly.
Please contact us if you require installation outside the listed areas and we will be happy to see how we can help you organise a contractor to install the carpet.
For all enquiries please call us on 3275 3767 to discuss how we can assist.